Homeopathic remedies (also called homeopathics) are a system of medicine based on three principles:
Similar principals forms the basis of conventional allergy treatment, where the allergic substance is given in a small dose, and in vaccines where an impotent form of the virus is given to bolster the immune system against that particular virus.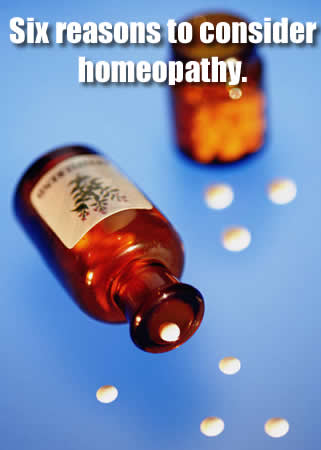 Homeopathy is the second most widely used system of medicine in the world. Its growth in popularity in the United States has been around 25 to 50 percent a year throughout the last decade.
This success is fueled by several factors:
Homotoxicology, the theory of disease developed by Dr. Hans-Heinrich Reckeweg (1905-1985), understands illness as the human body's defense against toxic substances (homotoxins) that threaten to overwhelm the intercellular matrix. According to this therapeutic model, the type and severity of an illness are determined by the duration and intensity of toxin loading in relationship to the body's inherent capacity for detoxification. «Clogging» of the matrix obstructs the movement of nutrients from blood vessels into cells, disrupting the body's steady state and hindering important biological processes. The resulting disturbances, which eventually manifest as illness, are the body's attempt to restore a state of biochemical balance. For Reckeweg, restoring this balance was the ultimate goal of all medical treatment. Every disease is a meaningful defensive measure on the part of the body, an attempt to compensate for damage caused by homotoxins. Therefore, supporting the body's antihomotoxic (toxin-eliminating) efforts is the most effective and well-tolerated form of treatment.