Looking for effective care for internal and external hemorrhoids and anal fissures?
Ask your doctor to contact us about the rectal rocket and Nifedipine. We will work with your physician to customize a treatment just for you.
With our state of the art compounding laboratory, and pharmaceutical knowledge and experience, we create two unique formulas. First, a uniquely designed suppository called "the rectal rocket" used primarily to treat internal and external hemorrhoids. Containing hydrocortisone for inflammation and lidocaine for pain, the rocket is a very effective treatment. The contoured front end and a flared bottom ensure that the suppository remains in continuous contact with the anal sphincter and the external perianal area thus treating both internal and external hemorrhoids.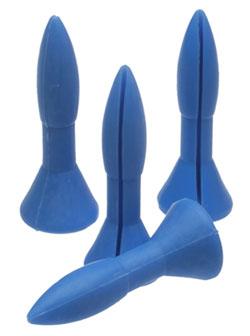 Secondly, we offer an innovative treatment for anal fissures. This irritated tissue can become chronic and deep and will not heal. The most common cause of non-healing is spasm of the internal anal sphincter muscle which results in impaired blood supply to the anal mucosa. The result is a non-healing ulcer. Nifedipine is a vasodilator, which brings fresh blood supply lowering sphincter pressure (allowing healing). Your physician can prescribe a formula with different potencies to meet the condition. Surgical procedures are generally reserved for people with anal fissure who have tried medical therapy for at least one to three months and have not healed.
Call our lab 201-869-5407/toll-free 888-449-590 (Julie, at customer service) Or speak to one of our compounding pharmacists