Find a Wide Variety of Advanced Medical Supplies
If you're in need of
medical supplies in Northern New Jersey
, we've got you covered with a long list of options. Whether you're in need of
parts for a seat lift mechanism, surgical dressings for a first-aid kit, or medical supplies for diabetics
, you will find what you need at one of our pharmacy locations.
When you go to one of our
pharmacies in North Bergen, Totowa, North Haledon,  Ho-Ho-Kus, or Wyckoff, NJ
, you can expect to get more than just a
prescription transfer
or over-the-counter medication.
The medical supplies we carry are designed to last and are built for repeated use.
Your One-Stop-Shop Pharmacy and Medical Supply Store
As both a pharmacy store and medical supply store,
our goal is to help you take control of your health.
Our staff is always ready to help you with any health-related questions or requests you may have. We pride ourselves on being a
one-stop shop for
compounded prescriptions
, professional
nutritional consultations
, quality medical equipment, and even unique gifts
for your friends and loved ones.
Types of Durable Medical Equipment That We Provide
We also provide nebulizers at all of our pharmacy locations. Home nebulizers are incredibly beneficial to patients with chronic obstructive pulmonary disease (COPD), asthma, and cystic fibrosis. They work by turning liquid medication into a fine mist that carries medication into the lungs.

At T&F Pharmacies, we carry the PulmoAid Nebulizer. However, before you receive the nebulizer, a pharmacist will explain how to properly measure the medication and how to use and maintain the machine. We also carry masks for children and adults who cannot inhale the mist through the standard mouthpiece. 

Note: Most insurance plans cover nebulizers, and all medical supplies that we carry are covered by Medicare with a physician's order. We accept Medicare Assignment, and we are ACHC Accredited! 
Did you find what you were looking for on our list? Do you have any questions about the medical equipment we carry? Contact us today so we can help you find the best medical supplies for your needs.
Keeping Our Customers Satisfied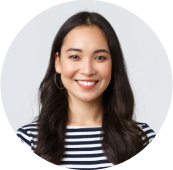 Best pharmacy around Wyckoff. They will deliver your medications on time and the pharmacist on staff will answer any questions regarding your medications.
- Maria Becker
We went to Atlas for our first round of the COVID-19 vaccine and were extremely pleased with the friendliness of the staff. We were also in and out in 25 min! The pharmacy itself is clean and organized. Overall a great experience and would highly recommend coming here for COVID vaccines, rapid tests, and more!
- Stephanie Patti